Steel Cord Conveyor Belt
Steel cord conveyor belt is widely used in high belt breaking strength, severe condition, high outputs, large centre distance and steep gradients and heavy load transportation of materials.
Steel cord conveyor belt cover rubber can be normal, abrasion resistant, heat resistant, flame retardant ,cold resistant, chemical resistant and etc. Our steel cord conveyor belt complying with standards DIN 22131 and ISO 15236, SANS1366 and AS 1333.
Steel cord conveyor belt structure: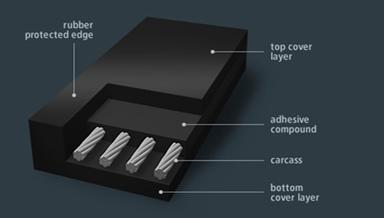 Steel cord construction: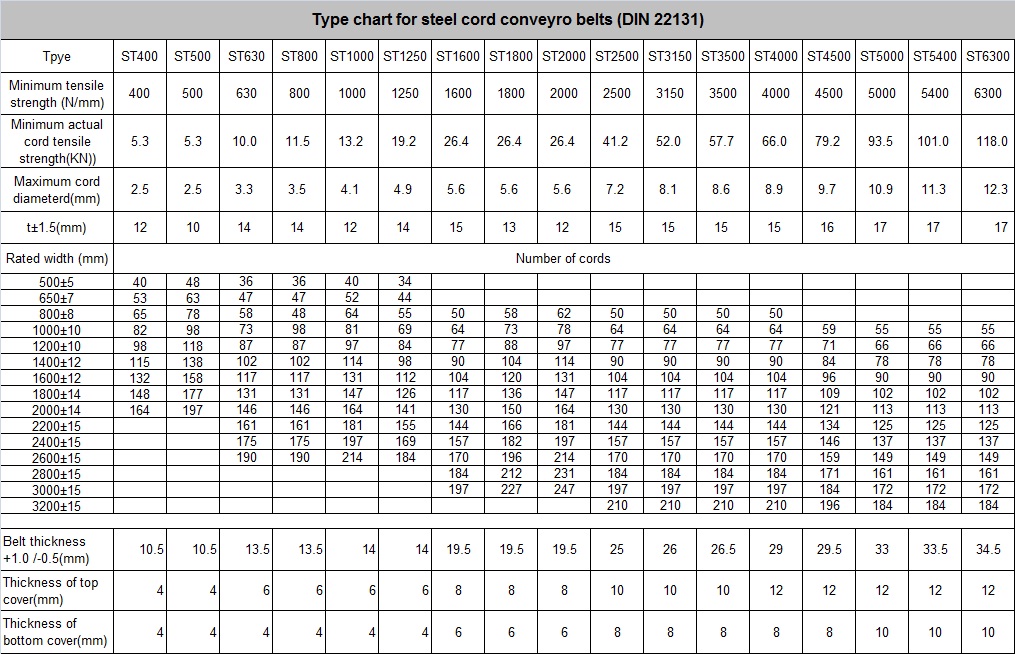 Areas of application:
Used in coal mines, extraction industry, ore transformation installations, metallurgy, thermal power plants, port installations and etc.